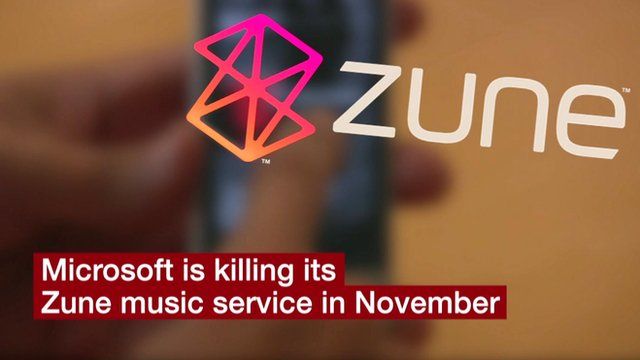 Video
Microsoft to kill Zune music service in November
Microsoft has announced it will retire the last of its Zune services on 15 November.
The company's Zune players and digital music service were launched in 2006 to rival Apple's iPod and iTunes.
But they never made a considerable impact and Zune hardware was discontinued in 2011.
The devices still have a small cult following who subscribe to the remaining Zune streaming music service.
On Wednesday, Microsoft said that service would be switched off on 15 November, with remaining users being migrated to its new Groove service.
Any remaining Zune players will still work as an MP3 player, but will no longer be able to stream online music.