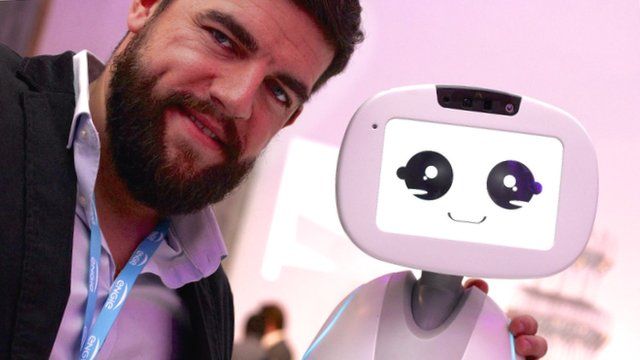 Video
CES 2016: Social robot wants to be your Buddy
Las Vegas is playing host to all kinds of robots.
The CES tech show - a giant showcase of consumer technologies - is dedicating a bigger area to droids than ever before.
One of the attendees is Buddy - a robot from France designed to help around the home.
It can recognise family members, make video calls and even detect fire, flood and intruders. But will people be persuaded to buy a bot when there are less expensive ways to control a smart home?
BBC technology reporter Chris Foxx quizzed the company's chief, Rodolphe Hasselvander.
Go to next video: Light-up robot could help autistic children