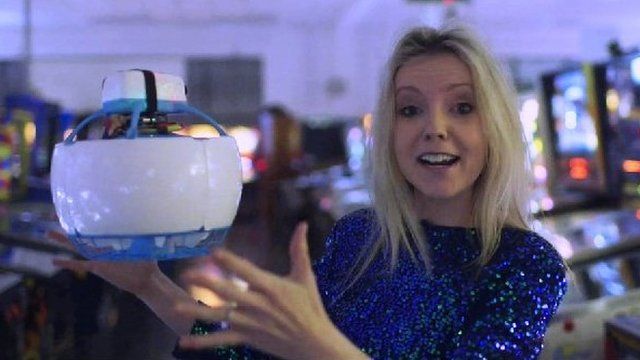 Video
CES 2016: BBC reporter breaks 'world's safest drone'
A Belgian start-up has taken an unusual looking drone to the CES tech show.
Fleye keeps its moving parts inside a cage covered with a protective grid, which the firm says means it can bump into people without the risk of injury.
It has led the firm to claim that it is on verge of creating the "world's safest drone" - an important consideration at a time when incidents involving unmanned aircraft are on the rise.
However, as BBC Click's Jen Copestake discovered, the prototype is rather accident-prone.
Read more of our CES articles and follow the BBC team covering the show on Twitter.
Go to next video: Trying out LG's bendy, rollable screen