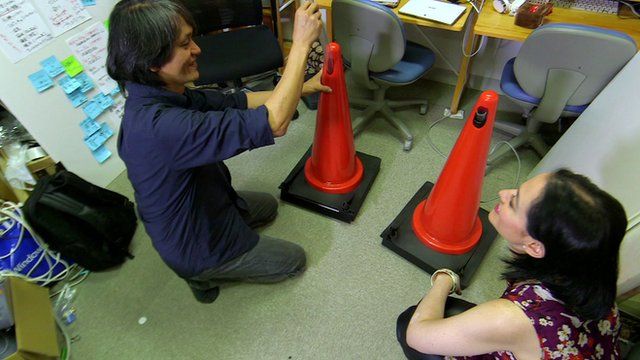 Video
Cones with fans - taking a lateral approach to problems
From traffic cones with built-in fans which could help keep construction workers cool, to a waterjet printer which could be used to provided targeted irrigation, engineer and designer Prof Yasushi Matoba tries solve problems by taking a lateral approach.
"If I can create something interesting and at the same time the project benefits people, then that's great," he said.
Another of the professor's projects looked at the issue of latency - the speed at which data travels between users - by creating a device which allowed you to interact with your cat remotely.
BBC Click's LJ Rich finds out more.
More at BBC.com/Click and @BBCClick.
Go to next video: How to touch your cat from afar