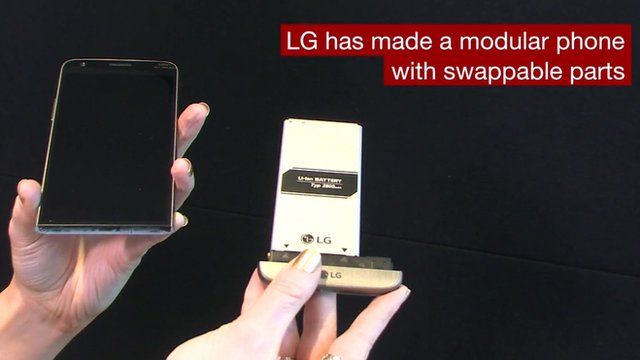 Video
MWC 2016: LG G5 phone has bolt-on modules
LG's new smartphone has a modular design, allowing user to swap parts to give it additional functions.
The G5 works by having a removable part at its base, which can be pulled off and replaced by another component.
One of the first modules is a digital-to-analogue converter (DAC) made by Bang & Olufsen, which allows the handset to output higher quality music.
In addition, the South Korean firm unveiled new virtual reality gear at its Mobile World Congress (MWC) press event.
The BBC's technology desk editor Leo Kelion had an early look at the new devices.
Go to next video: First look at LG's modular G5 phone