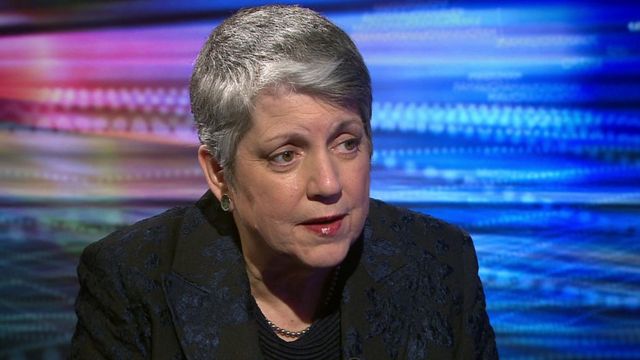 Video
Janet Napolitano: 'No Apple exception' on privacy
The former US Homeland Security Secretary Janet Napolitano says there can be no legal exception for Apple in the request for the company to co-operate with the FBI.
Apple has been ordered to help FBI investigators access data on the phone belonging to San Bernardino gunman Syed Rizwan Farook. Farook and his wife killed 14 people in the California city last December before police fatally shot them. A court order has demanded Apple help circumvent security software on Farook's iPhone, which the FBI said contains crucial information. Apple is refusing to co-operate.
But Janet Napolitano told BBC HARDtalk: "I concluded that in our law there's no Apple exception... and that if you go through the process and you apply to the court and you've made the showing about why the information is necessary, law enforcement should prevail and in previous cases that has been the case."
You can see the interview in full on HARDtalk on Thursday 25 February on BBC World News and the BBC News Channel and on BBC iPlayer after transmission (UK only).