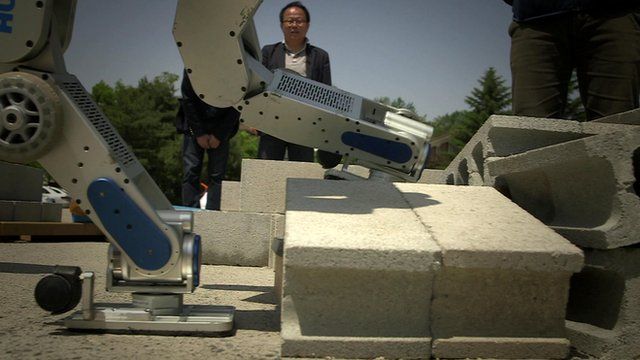 Video
Could inspiration from nature help robots to walk?
Robots have powerful processors and sensors but unlike the animal kingdom they often find it difficult to use legs.
"We can walk hours and hours without any problems, but if you want to make robots walk in a similar way then they can walk probably for 20 or 30 minutes, then they run out of battery," says the University of Cambridge Machine Intelligence Laboratory's Dr Fumiya Iida.
Even robots that walk well, are thinking about the process too hard argues Dr Iida and it would be better to build bodies which are naturally balanced, which stay upright and can move without any processing power.
BBC Click's Spencer Kelly reports.
More at BBC.com/Click and @BBCClick
Go to next video: Tech measures how hard you exercise