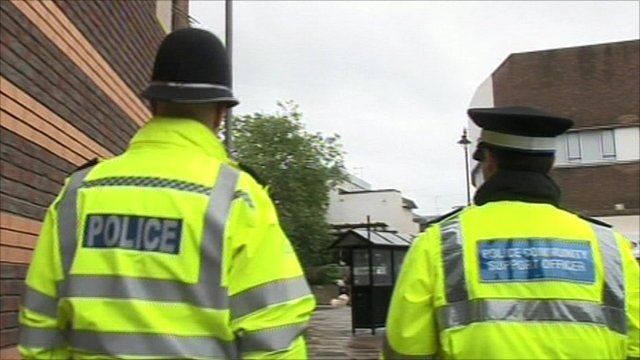 Video
Police 'working smarter' to make resources go further
As the Chief Inspector of Constabulary warned about the impact of budget cuts to police forces in England and Wales, some forces are already changing the way they work to be more effective.
Greater Manchester Police has recently introduced military-style divisional hubs in an effort to get information to officers quicker, and to maintain a highly visible presence.
Like other forces, they are already working with limited resources, a challenge that Sir Denis O'Connor says will be much more difficult if more than £1bn is cut from the national police budget.
Andy Tighe reports.
Go to next video: 'Lowest crime level for 30 years'