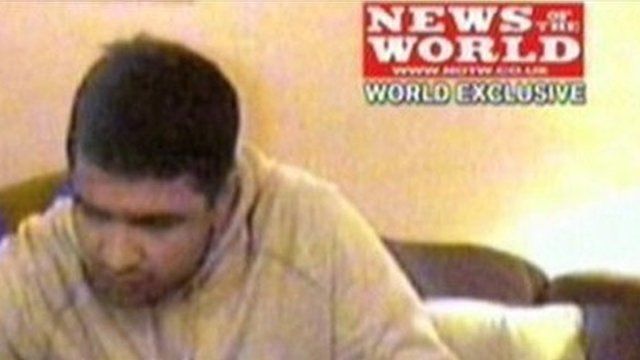 Video
Footage of 'betting scam deal' released by newspaper
A man has been arrested in connection with an alleged cricket betting scam carried out during the current test between Pakistan and England at Lord's.
The News of the World claims it gave £150,000 to a middleman who promised to arrange for Pakistan to bowl "no balls" during a match.
A 35-year-old man is being held on suspicion of conspiracy to defraud bookmakers.
There has been no comment yet from the Pakistani cricket team.
The News of the World released this undercover footage.