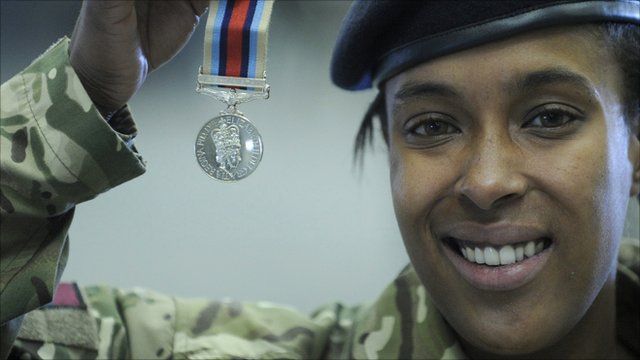 Video
Life with the Lancers: Looking back on the year gone by
Between December 2009 and 2010, BBC News followed the progress of four soldiers from the Queen's Royal Lancers from basic training to deployment in Helmand province, Afghanistan.
Filmed by the soldiers themselves and army camera crews, as well as by the BBC, the footage captured everything from the shock of coming under fire to coping with harsh conditions.
A few weeks after their return, the soldiers are honoured in a medal parade at Catterick.
The freezing December day is a world away from the desert heat of Afghanistan. It is also a chance for Jim Walker, Tony Gould, Cheryl Fray and Ian Baird to reflect on the highs and lows of the past year, and look forward to future challenges.