Media player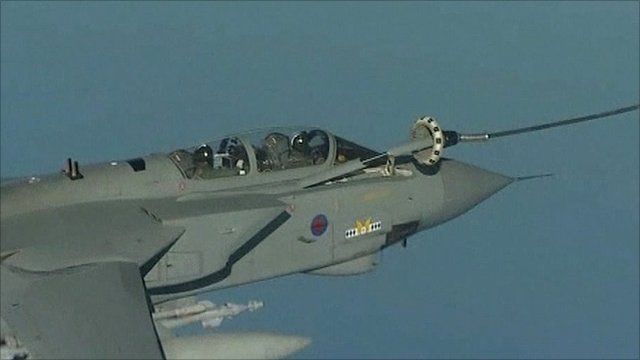 Media playback is unsupported on your device
Video
RAF planes bound for Libya perform mid-air refuel
British Royal Air Force (RAF) planes took off from Brize Norton air base in the UK on Tuesday to refuel Tornados operating over Libya to enforce the no-fly zone.
Many of the planes are refuelling over Cyprus, which hosts two British bases, but which has said it does not want any involvement in military operations over Libya.
Sqn Ldr Tim Kent, pilot from one of the refuelling planes explains the procedure.
Go to next video: RAF Tornados abort mission in Libya