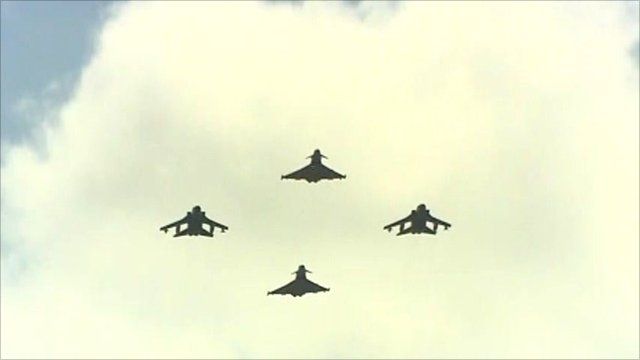 Video
Royal wedding: RAF practises flypast
A Spitfire, a Hurricane and a Lancaster will take part in the RAF flypast over Buckingham Palace on Friday, as part of the Royal wedding celebrations.
They will be followed by the more modern Typhoon and Tornado jets, filmed rehearsing their formation flying on Wednesday.
Squadron leader Duncan Mason, who will be flying a Hurricane fighter on the day, said he hoped Prince William and Kate Middleton would be proud to see the planes overhead.
The Spitfire will be flown by Flight Lieutenant Antony Parkinson, who said timing was vital if the older planes were not to be overtaken by the newer jets following them in the flypast.