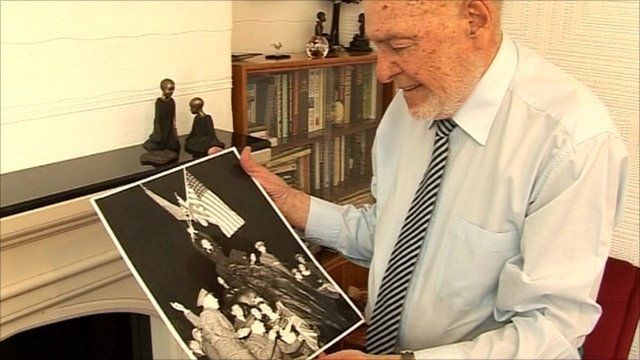 Video
'I was in famous VE Day photo'
On 8 May 1945, "Victory in Europe" or VE Day was celebrated as the Allies accepted the unconditional surrender of the armed forces of Nazi Germany.
One World War II veteran remembers exactly what he was doing that day - because he found himself at the centre of a famous photograph of the ecstatic celebrations in London.
Royal Navy sailor George Broomhead, now 88, was pictured sitting on the head of one of the lions at the base of Nelson's Column in Trafalgar Square.
Above his head, he was holding the flags of the three nations that led the effort to win the war - Britain, America and the Soviet Union.
Here, George Broomhead recalls how the day unfolded.