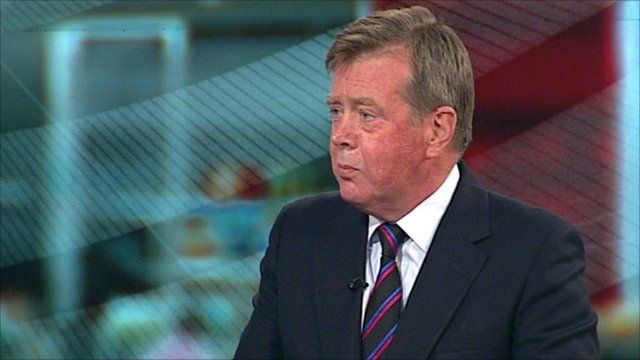 Video
News of the World 'was offered royal numbers'
Evidence has been found suggesting a News of the World reporter tried to buy a phone book containing Royal Family numbers, the BBC understands.
The suggestion is the list, known as the green book, had been stolen and offered for £1,000 by a police officer.
The Metropolitan Police responded by saying the disclosures were part of a deliberate campaign to undermine its inquiry into alleged illegal payments.
The force said it was "extremely concerned and disappointed".
Ken Wharfe, a former royal protection officer to Princess Diana, says the green book is available to a number of uniformed officers as well as many other people working in the palace.
Go to next video: We should have done more, says Jowell