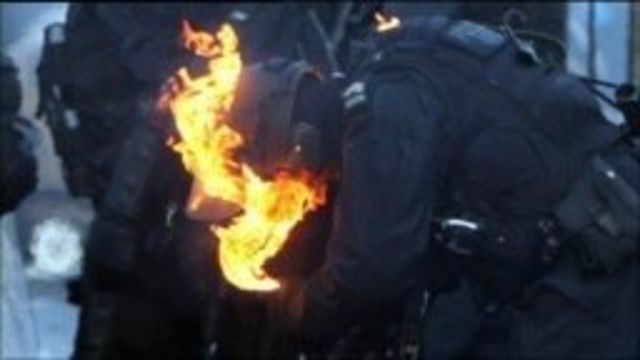 Video
Northern Ireland violence injures 16 officers
26 people were arrested during rioting in nationalist areas of north and south Belfast and Londonderry after Tuesday's Orange Order parades.
16 police were injured and officers fired 55 plastic baton rounds - all of them in north Belfast's Ardoyne area.
Police said children as young as 10 were involved in the rioting in Derry.
Rioters threw petrol bombs, bricks, stones, fireworks and bottles at officers during the trouble - one officer's helmet was set alight. The fire was put out and he was able to return to duty.
The BBC's Ireland correspondent Mark Simpson reports.
Go to next video: Petrol bombs thrown in Belfast