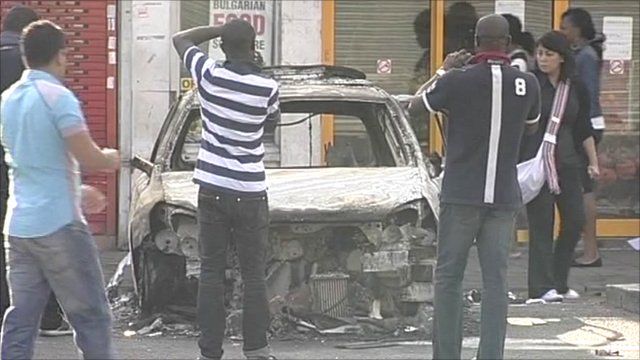 Video
Mark Duggan's family 'not condoning' Tottenham riots
The family of the man shot by police on Thursday, Mark Duggan, said they did not condone the rioting in Tottenham on Saturday night.
"Please don't make this about my brother's life, he was a good man," his brother Shaun Hall said.
Mr Duggan's death is being investigated by the Independent Police Complaints Commission.
Before the trouble flared, they had taken part in a peaceful march to Tottenham Police Station from Broadwater Farm; the scene of the riot in 1985, during which a police officer, Keith Blakelock, was killed.
BBC Home Affairs Correspondent June Kelly reports from Broadwater Farm.
Go to next video: Resident: Riots 'destroyed the community'