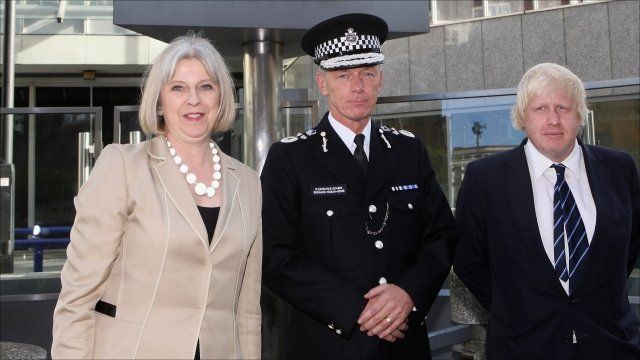 Video
Met Police commissioner: 'I want criminals to fear police'
Former Merseyside chief, Bernard Hogan-Howe has been named as the new commissioner of the Metropolitan Police by the Home Office.
His appointment as commissioner was formally made by the Queen on the recommendation of the Home Secretary Theresa May.
The candidates went through a series of interviews, including a final session with both Mrs May and London's Mayor Boris Johnson.
Mrs May said Mr Hogan-Howe has "an excellent track record as a tough, single-minded crime fighter".
Boris Johnson said that there was a strong field of candidates but Mr Hogan-Howe gave an "outstanding" performance.
Mr Hogan-Howe said he was honoured to lead the Metropolitan Police and wanted criminals to "fear the police".
Go to next video: Bernard Hogan-Howe new Met chief