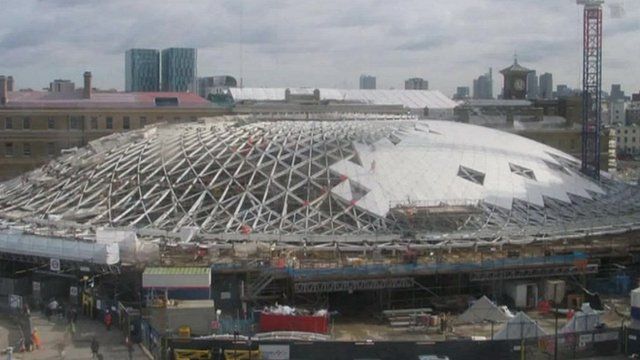 Video
King's Cross concourse roof timelapse
A new concourse, which will more than double capacity at London's King's Cross station in time for the Olympic Games, is being unveiled.
The station is one of the country's busiest transport interchanges with 47 million people using the station every year.
Thousands of extra people are expected to travel through the hub this summer as it provides a vital link to the Olympic Park in Stratford, east London.
The new Western concourse, part of a wider revamp, is enclosed by a steel web-like roof.
About 15% of the roof cladding is glazed, with a central skylight that will bring in plenty of natural light.
Timelapse footage courtesy of Network Rail.
Go to next video: Timelapse of work on King's Cross station