Media player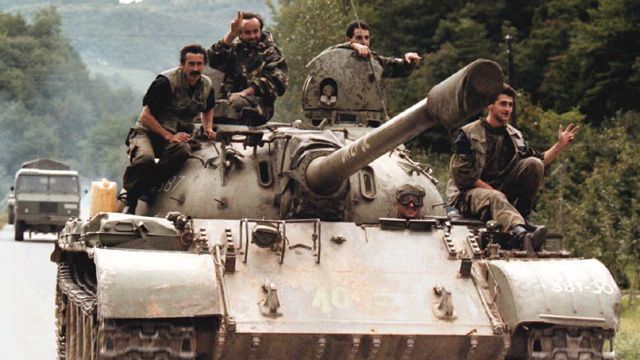 Media playback is unsupported on your device
Video
Sarajevo: Report from Serb-held Grbavica
During the Bosnian War, the majority of Sarajevo was surrounded by Serb forces - but there was one area of the city that was controlled by the Serbs.
Grbavica was a mixed area but many non-Serbs were expelled. The front line snaked around a series of high-rise apartment blocks and along the river that runs through the city.
It gave the Bosnian Serbs a toehold within the city but it was a dangerous place to be.
After the war the area was handed back.
Martin Bell reports from the Serb-held area in April 1993.