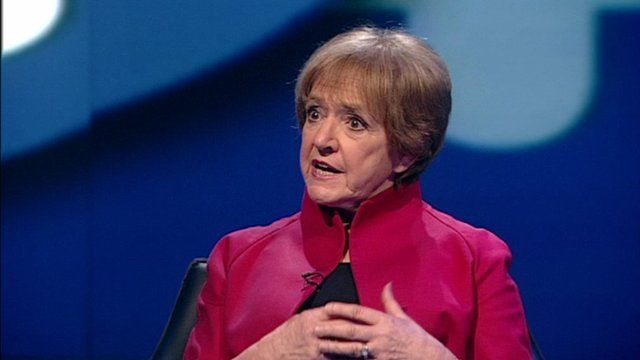 Video
Margaret Hodge: A4e contracts must be suspended
Labour MP Margaret Hodge, who chairs the Commons Public Accounts Committee, has called on the government to suspend its contracts with the jobs training agency, A4e.
Welfare-to-work firm A4e knew of widespread potential fraud and systematic failures by management to control it, a leaked document suggests.
BBC Newsnight has obtained the results of a confidential 2009 internal audit of work by A4e's top recruiters.
A4e said the leaked report was a draft and it had repaid the value of three claims in full which had related to one employee.
But, speaking to Newsnight, Margaret Hodge called the report "shocking".