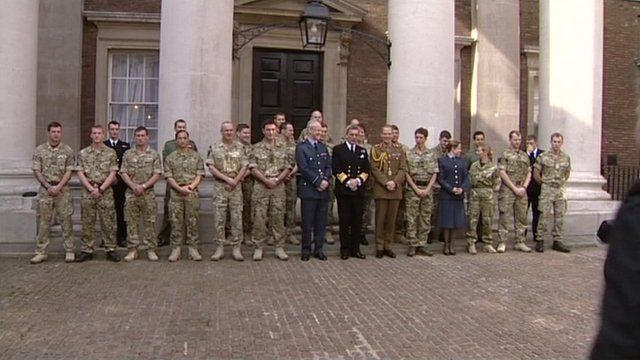 Video
Servicemen and women honoured for bravery
Servicemen and women have been honoured for their bravery.
Members of all three services are among 131 receiving awards for their part in military operations in both Afghanistan and Libya.
A Royal Navy Officer who was shot dead on board a nuclear submarine will also receive a posthumous George Medal.
Lt Cdr Ian Molyneux, 36, was killed by a fellow crew member aboard HMS Astute as it was docked in Southampton in April last year.
The BBC's Defence Correspondent, Jonathan Beale, reports.
Go to next video: 'I wrestled gunman to the ground'