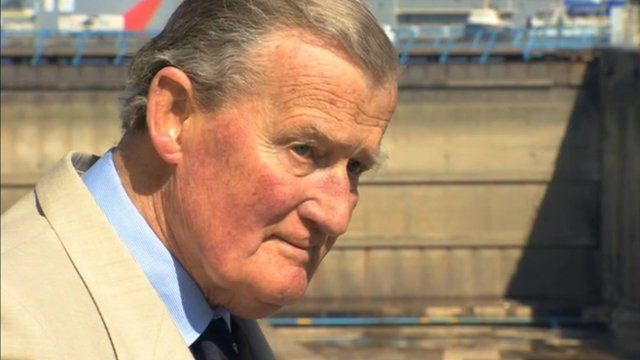 Video
Former commando recalls World War II raid on St Nazaire
In March 1942, British forces mounted a daring raid to destroy an occupied French port that Germany planned to use to repair its warships, including the fearsome Tirpitz.
Operation Chariot saw HMS Campbeltown remodelled to look like a German boat, carrying a 4.5 tonne bomb and hundreds of commandos.
The plan required the disguised Campbeltown to sail up the Loire estuary, towards the heavily-guarded Normandie dry dock at St Nazaire.
When it arrived at the 1,500-tonne gate, the commandos would jump off, destroy as much as they could and distract attention until the bomb went off.
Although almost 170 British men died and hundreds more were taken prisoner, the operation was a success, putting the dock out of service for the rest of the war.
Corran Purdon - then aged 20 - was one of the commandos selected to take part in the raid.
Seventy years on, Mr Purdon spoke to the BBC's security correspondent Gordon Corera about his memories of the day.
Go to next video: Pilot who rose above segregation