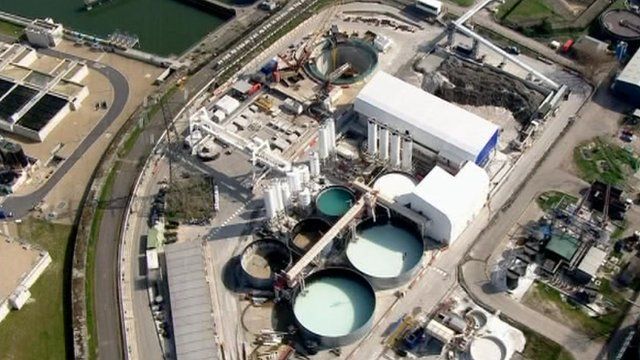 Video
A solution to the south's water woes?
Hosepipe bans affecting about 20 million customers have been introduced by seven water authorities in parts of southern and eastern England.
Unseasonably dry winters have contributed to the current situation, but with climate change a concern, water companies must look for new ways to ensure adequate supplies.
One option is desalination, a process by which saltwater from the sea or other sources is cleaned to produce drinkable water.
Britain's first large-scale desalination plant is operated by Thames Water and can provide up to 150 million litres of water each day.
The BBC's Jeremy Cooke visited the site in Beckton, east London, to find out more about how it works.