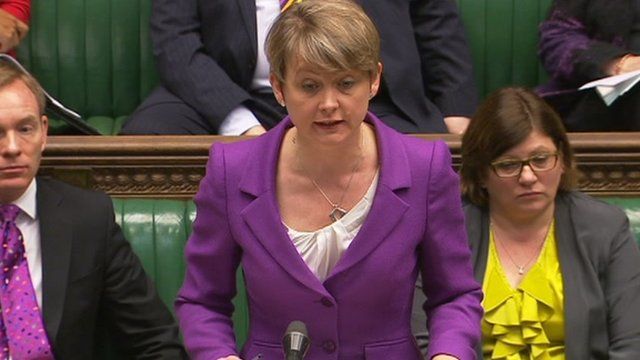 Video
Cooper accuses May of Qatada 'farce'
The Home Secretary, Theresa May, has been forced to explain to MPs the latest delay in the efforts to deport the terrorist suspect, Abu Qatada.
Responding to an urgent question in the Commons, Mrs May maintained that the cleric's legal team had no right to to refer the case to the Grand Chamber of the European Court of Human Rights because a deadline for an appeal had passed.
The preacher's lawyers claim the appeal was made in time.
Shadow Home Secretary Yvette Cooper accused Mrs May of partying with X Factor judges at the time Qatada was making his appeal and said confusion and chaos had turned into farce.
Go to next video: May firm on Qatada dates