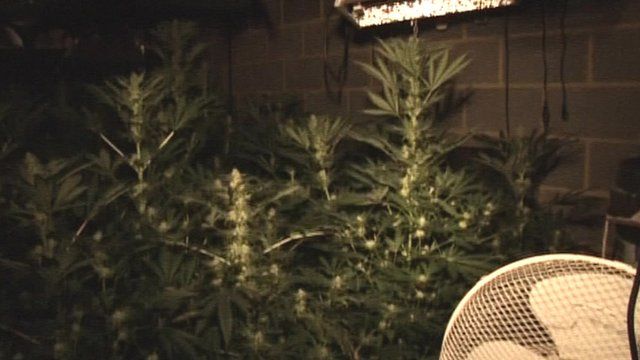 Video
Police: Some 21 cannabis farms 'found daily' in the UK
An average of more than 21 cannabis factories were found daily in Britain last year, police chiefs say.
Officers confiscated marijuana in the UK with a street value of £100m, according to an Association of Chief Police Officers (Acpo) report.
The number of farms discovered increased to 7,865, more than doubling in four years, with a significant number of criminal gangs are now cultivating cannabis on a commercial scale.
Commander Allan Gibson of the Metropolitan Police, Acpo's lead on cannabis cultivation, has told the BBC the police are intent on putting those behind such ventures through the courts.