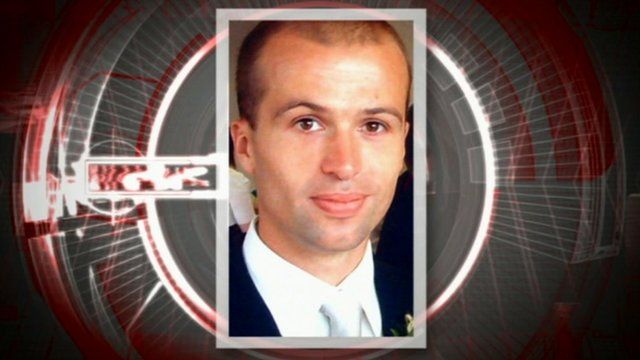 Video
The death of MI6 spy Gareth Williams may stay a mystery
The coroner investigating the death of the MI6 codebreaker Gareth Williams, says the mysterious death may never be solved. Dr Fiona Wilcox said it was "unlikely" the circumstances "will ever be satisfactorily explained".
Gareth Williams' body was found in a padlocked sports holdall in the bath in his flat in August 2010. But despite a police investigation lasting almost 2 years, the coroner said most of the fundamental questions about how he died remain unanswered.
The computer generated graphics showing inside the flat, provided by the police, show fingerprint dust.
Gordon Corera reports.
Go to next video: MI6 officer 'poisoned or asphyxiated'