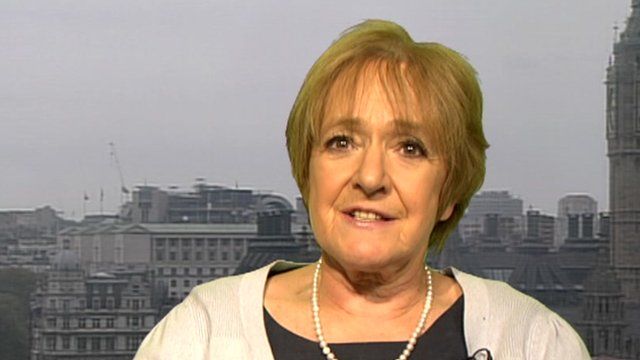 Video
'Tax loopholes: Civil servants must lead by example'
More than 2,000 public-sector workers could be avoiding the full rate of income tax through special contracts, government research has found.
An investigation was ordered after a civil servant was found to be getting paid £182,000 without deductions for tax or National Insurance.
Details are revealed in a letter from Treasury Secretary Danny Alexander to the chancellor seen by BBC Newsnight.
Reacting to the news Labour MP Margaret Hodge, who chairs the Public Accounts Committee, said that civil servants should be "leading by example".
She also suggested that more work was needed to find out if tax avoidance was common practice in local government and in parts of the education and the health services.
Go to next video: Civil servants use tax loopholes