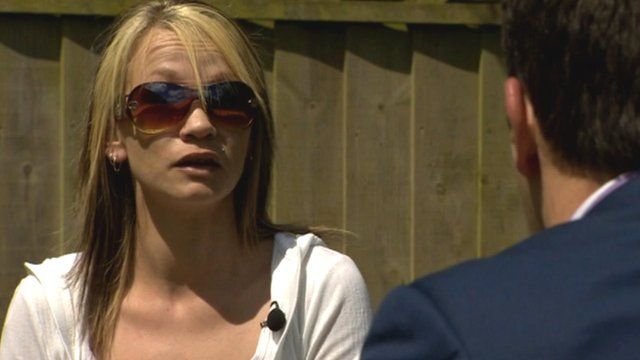 Video
Eye-gouging victim Tina Nash: 'I feel stronger'
Few can forget the story of Tina Nash, the young mother from Cornwall whose eyes were gouged-out by her boyfriend in an horrific attack last year.
After the incident, Tina spoke exclusively to the BBC's Jon Kay about how she had lost not just her sight but also the ability to care for her two little boys.
On Friday Shane Jenkin was sentenced to an indefinite term in prison for the attack.
Before the sentencing, Tina Nash spoke to Jon Kay again about how she has turned her life around.
He began by asking Ms Nash to take a look back to last summer, when she was left completely blind.
Go to next video: Woman on 'devastating' eye gouge attack