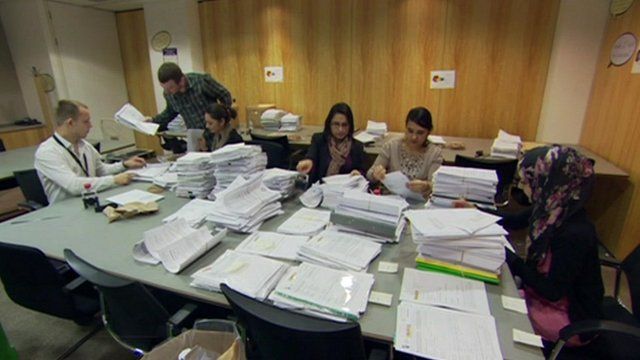 Video
Ombudsman 'received 6,000 bogus PPI compensation claims'
Nearly 6,000 people put in bogus compensation claims to the Financial Ombudsman last year, saying they had been mis-sold Payment Protection Insurance (PPI), the BBC has learnt.
Although the figure makes up less than 4% of the explosion in PPI appeals received by the Ombudsman Service, it raises concerns that the multi-billion pound payout by banks is being exploited by claims companies.
PPI was sold along with loans and credit cards, wrongly in many cases.
Millions are being encouraged by claims companies to put in complaints about PPI cover. But it is clear that among them are those who never had a policy.
The BBC's personal finance correspondent Simon Gompertz reports.
Go to next video: 'I claimed back PPI'