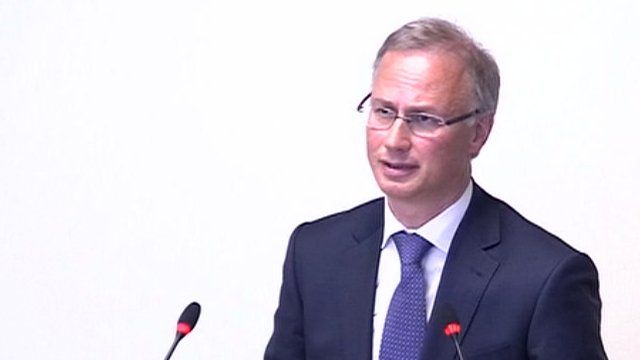 Video
Leveson Inquiry: Hunt had 'open mind' on BSkyB bid
Culture Secretary Jeremy Hunt had an "open mind" when he took up his decision-making role over the proposed takeover of BSkyB by News Corp, the Leveson Inquiry has heard.
The culture department's most senior civil servant, Permanent Secretary Jonathan Stephens, said he was "particularly struck" by Mr Hunt's commitment to abide "by the requirements of the process... following legal advice at every stage".
Meanwhile, Labour is demanding to know why the prime minister handed over adjudication of the bid to Mr Hunt, who he knew favoured the takeover.
Go to next video: Smith 'I was bombarded' by News Corp