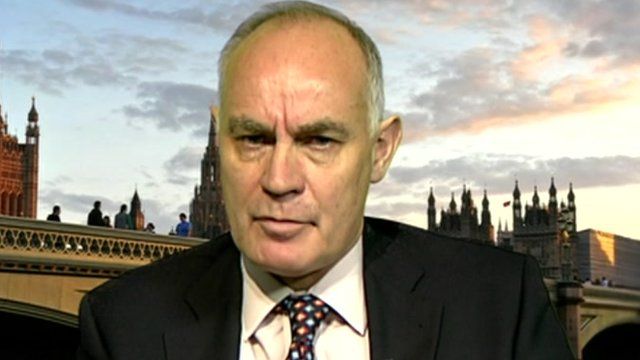 Video
Gay and same-sex marriage 'should be equal in eyes of state'
The Church of England has strongly criticised the government's plan to allow same sex couples in England and Wales to marry.
It warns that the legislation would alter the nature of marriage and could undermine the Church's established status.
Tory MP Crispin Blunt conceded the government's aim "to protect, indeed proscribe, religious organisations from offering gay marriage" may be "problematic legally".
"But the proposal the government are putting forward is that marriage should be equal in the eyes of the state - whether it's between a same-sex couple or a man and a woman," he told the BBC.
Go to next video: Civil partnerships are a 'compromise'