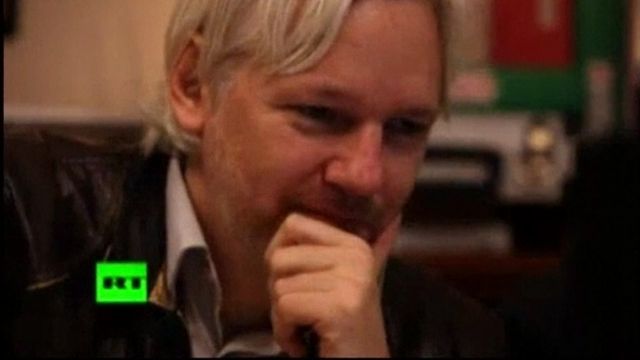 Video
Was Julian Assange's asylum appeal sparked by TV interview?
Wikileaks founder Julian Assange, who is seeking asylum at Ecuador's London embassy, faces arrest for breaching his bail, police say.
Mr Assange, 40, whose conditions included staying at his bail address between 2200 and 0800 BST, spent Tuesday night at the embassy.
There has been speculation that Julian Assange's decision to appeal to Ecuador for asylum could be connected to an interview he conducted with the country's president, Rafael Correa.
The two men spoke on Russia Today, a Kremlin-sponsored English language TV channel, in April.
They appeared to hit it off, with Correa telling the Wikileaks founder, "Cheer up. Welcome to the club of the persecuted."