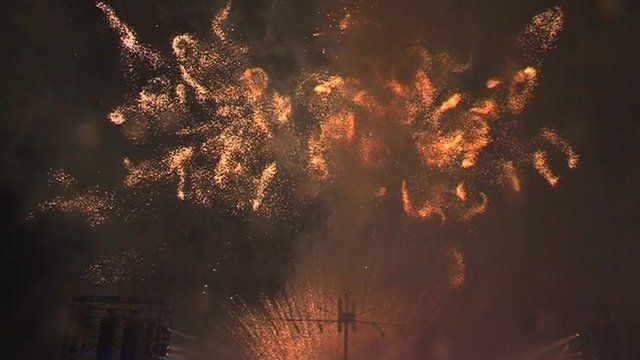 Video
Lakes Alive Windermere Olympic festival spectacular
The banks of Windermere in England's Lake District were brought to life in a spectacle of fire, music and dance on Thursday night as the Olympic torch passed through the region.
French pyrotechnic act, Les Commandos Percu, were performing on the opening night of the prestigious London 2012 Festival, a nationwide celebration of art and culture.
Despite fine weather leading up to the event, torrential rain on the day of the performance left the group wondering whether their fireworks would go off.
BBC News followed Les Commandos Percu as they prepared for the performance and battled the elements.
Produced by Dan Curtis.