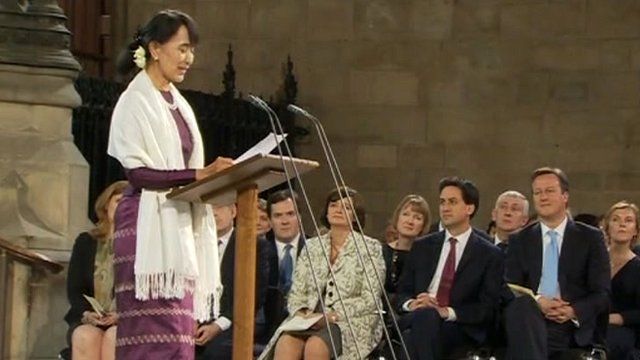 Video
Aung San Suu Kyi calls on Britain for help for Burma
Aung San Suu Kyi has called on Britain for help in establishing a parliamentary democracy in Burma, during her historic address to Parliament.
The Burmese pro-democracy leader spoke of Britain as "one of the oldest parliamentary democracies" and asked the country "to consider what it can do to help build the sound institutions needed to support a nascent parliamentary democracy".
While paying tribute to the current reforms led by President Thein Sein in Burma, she said more progress was required to establish a parliamentry democracy similar to that in Westminster.
Go to next video: Oxford honorary doctorate for Suu Kyi