Media player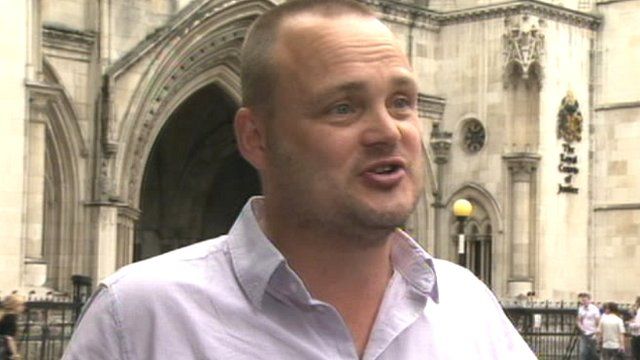 Media playback is unsupported on your device
Video
Comedian Al Murray: Twitter joke conviction is ridiculous
A man found guilty of posting a comment on Twitter threatening to blow up Robin Hood Airport has returned to court in a bid to overturn his conviction.
Paul Chambers, 27, from Doncaster, who now lives in Northern Ireland, was convicted in May 2011 for sending a "menacing electronic communication".
Comedian Al Murray came to court to support Mr Chambers, saying it was ridiculous to convict him of something that was a throwaway remark.