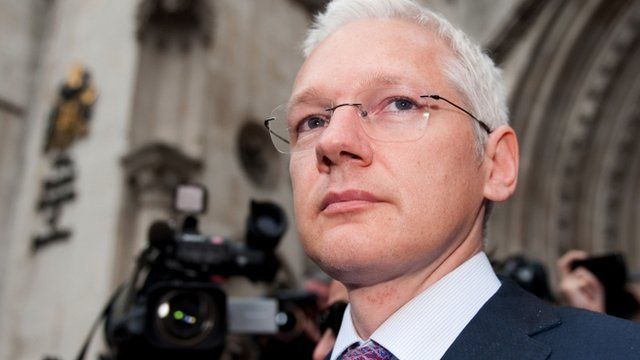 Video
Julian Assange 'unlikely to go to police station'
Wikileaks founder Julian Assange has told the BBC he almost certainly will not attend a police station after being served an extradition notice.
Officers from the Met's extradition unit delivered a note to Mr Assange at Ecuador's London embassy on Thursday.
Mr Assange took refuge there last week and is seeking diplomatic asylum to prevent being sent to Sweden where he is accused of rape and assault.
He fears that if he is sent to Sweden he could be sent on to the United States to face charges over Wikileaks and that there, he could face the death penalty.
He told the BBC's Newsnight programme, when asked if he would attend Belgravia police station: "Our advice is that asylum law both internationally and domestically takes precedence over extradition law so almost certainly not."
Go to next video: Julian Assange 'in good spirits'