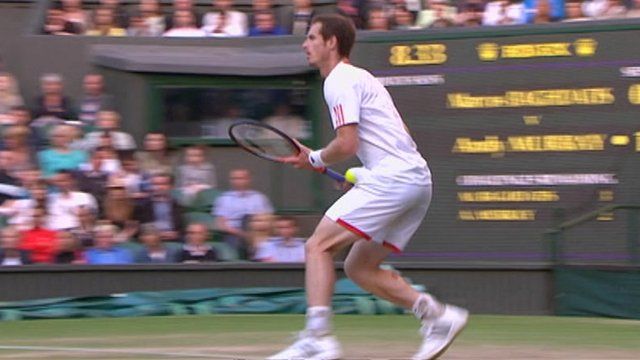 Video
Andy Murray to change shorts after losing penalty points
Andy Murray will wear a different pair of shorts in his Wimbledon match against Marin Cilic, after losing points during the previous round because the spare tennis ball fell out of his shorts.
The Briton was penalised two points while playing against Marcos Baghdatis because tennis balls fell out of his pocket on three separate occasions.
Speaking to Radio 4's Today programme, former British number one Annabel Croft said that the problem had blighted other players. She also discussed the pros and cons of wearing tighter shorts, as in days gone by.
Available to UK users only.
Go to next video: Stolen Rufus back on Wimbledon patrol