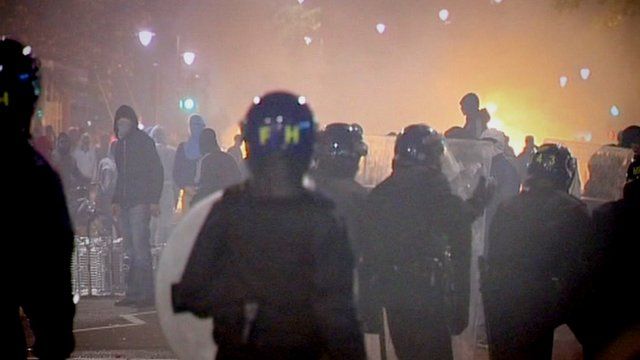 Video
Police recall unprecedented violence of summer riots
Last year, four consecutive nights of looting and arson in various parts of the country left five people dead and led to more than 4,000 suspects being arrested.
Newsnight has been given exclusive access to interviews with a 130 police officers, conducted by the London School of Economics and Guardian newspaper.
Many of those questioned said they were left woefully outnumbered and in fear of their lives and expressed fear that future budget cuts in England and Wales would hinder their ability to cope with anything of the kind again.
The Guardian's Special Projects Editor, Paul Lewis, reports.
Newsnight is broadcast Monday to Friday's at 2230 BST on BBC Two. Or watch afterwards on BBC iPlayer.