Media player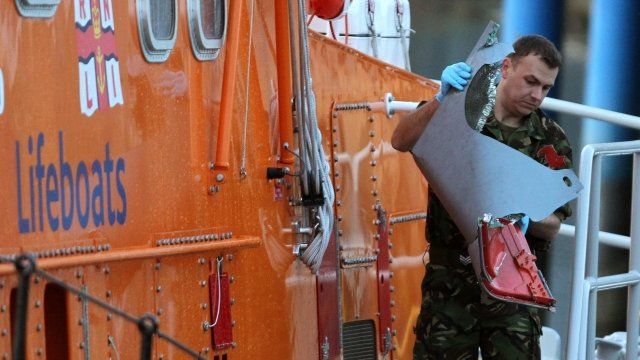 Media playback is unsupported on your device
Video
Wreckage pieces of crashed Tornado brought ashore
The search for two British air crew, missing after two RAF Tornado jets crashed in the Moray Firth, is set to resume.
The search was suspended on Tuesday because of bad weather and will continue "when the weather clears" the Ministry of Defence said.
Yesterday the wreckage from one of the aircraft was collected from the water and transported back to shore on a lifeboat.
The location of the second aircraft is not yet known.