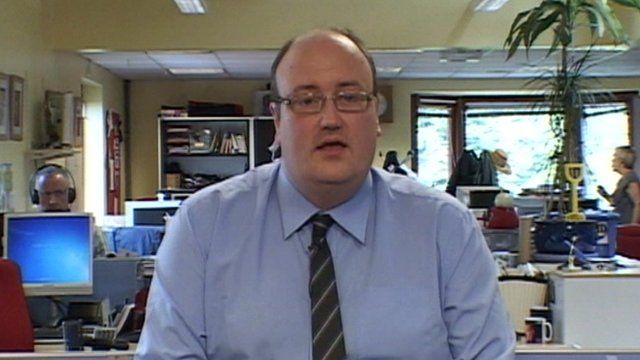 Video
Olympic security: 'I'm trained but waiting for G4S to call'
Neil Haggan has spoken to the BBC about his efforts to get a job with contractor G4S to work on Olympics security.
Mr Haggan said that he had received training and was "ready to go" but he had not received accreditation to begin work.
Home Secretary Theresa May has announced that 3,500 extra troops are being brought in to work on the games due to a shortfall of workers.
Downing Street said G4S's inability to provide enough security for the Olympics was "unfortunate".
In a statement issued earlier, G4S said its Games deployment was "unprecedented and very complex" and being "carried out to a very tight schedule".
Go to next video: May: No specific threat to games