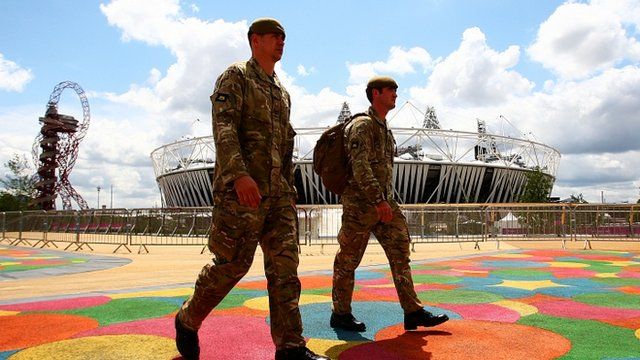 Video
Security fiasco: UK reputation 'compromised'
Soldiers and police officers have been drafted in to deal with security at the Olympics after G4S failed to provide enough trained people.
Nick Buckles, the chief executive of G4S, has been facing questions from MPs on the Home Affairs Select Committee about his company's failure.
Mike Grannatt, the former head of the Civil Contingencies Secretariat, the body responsible for anticipating attacks, says he does not think the security of the Games has been compromised but rather "the reputation of the Uk to run something like this smoothly".
Speaking to the World At One he said he thinks the Home Office should have "much tougher and rigorous in monitoring the situation"..
"You would have expected to have somebody full time monitoring this contract, almost probably embedded within G4S itself," he told Martha Kearney.