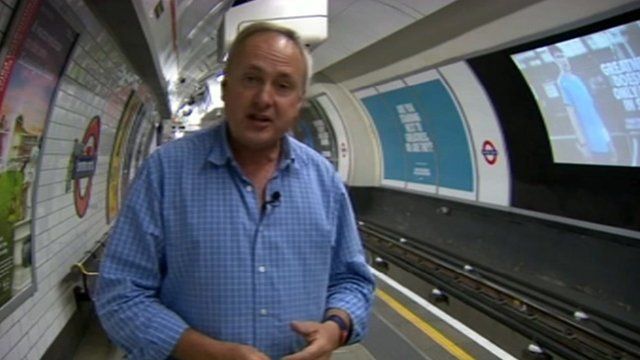 Video
Olympics 2012: Transport situation 'pretty good'
The BBC's Robert Hall reports from an almost empty platform at Oxford Circus Tube Station as London's transport network tries to cope with the first big test of the Olympic Games.
London workers seem to have heeded warnings that extra restrictions and Games Lanes combined with spectator congestion might result in nightmare commutes - and changed their patterns.
With sports events taking place from east London's Olympic Park and Greenwich, through the city centre, and out to Wimbledon and Wembley, there are restrictions around 10 sports venues in the city.
This report on the travel situation was broacast by using the wi-fi service which has recently been made available on parts of the London Underground system.