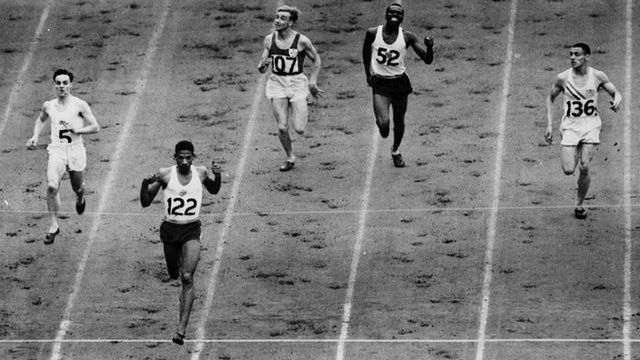 Video
Jamaica's first gold medal winner Arthur Wint remembered
Arthur Wint won the first gold for Jamaica the last time the summer Olympics were held in London, in 1948 - 14 years before the island nation gained full independence.
Although the running legend died in 1992, his memory lives on.
One man who raced against him was John Parlett, who also competed in the 1948 Games. He told BBC Newsday's Lawrence Pollard what made Wint such a great runner.
The BBC World Service programme will be broadcast live from Jamaica House in Stratford on Monday, hours after Jamaica's modern-day sprint champions are due to perform in the men's 100m final.
You can listen to Newsday from 03:00-08:30 BST, Monday to Friday.