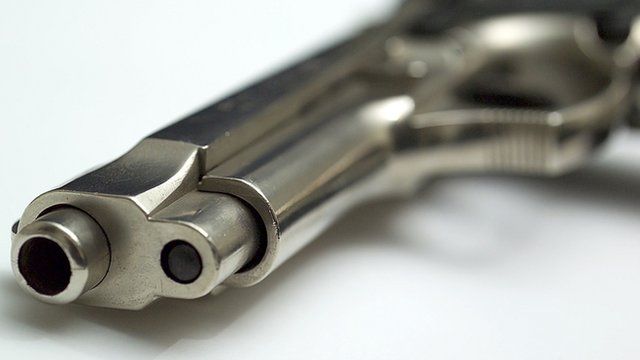 Video
More than 2,500 firearms lost or stolen since 2007
Almost 3,000 firearms were either lost or stolen from people registered to hold them over the past five years, according to Home Office figures released to The World At One.
The data published following a Freedom of Information request shows that over 1,400 shot guns and nearly 300 rifles were stolen.
The guns lost during the period included 730 shotguns, 86 rifles, 14 revolvers and even one cannon.
Overall gun crime in England and Wales is falling. There was a 19% drop in firearm offences according to the latest figures.
Chrissie Hall, a spokesperson for the Gun Control Network, a group which raises awareness of the dangers of guns, told The World At One that the figures were "frightening" and that people shout have their licences revoked if firearms went missing.
Bill Harriman, the director of firearms for The British Association for Shooting and Conservation, Britain's largest shooting organisation and also a forensic firearms examiner, said that while we should never be complacent about firearms, the figures needed to be put into perspective.
"There are nearly two million licensed firearms in the UK and 3,000 represents a tiny 0.15 per cent of that figure," he told presenter Martha Kearney.
And Deputy Chief Constable Andy Marsh, the Association of Chief Police Officers' lead on firearms licensing said he wanted to reassure the public that the police are "extremely tough around making sure that people do make their weapons secure".