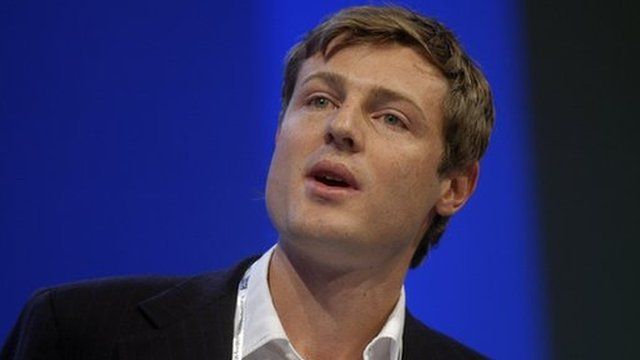 Video
Zac Goldsmith: Third runway should be 'last solution'
Zac Goldsmith, the Conservative MP for Richmond Park, has repeated his threat not stand in the next election unless he is assured that the government will not consider building a third runway at Heathrow.
Speaking on The World At One on BBC Radio 4, Mr Goldsmith said: "If we enter the next election with a manifesto which does not rule out expansion of Heathrow, I think that the Conservative party would be very badly defeated in areas beneath the flight path.
"I personally wouldn't want to stand as a Conservative candidate on a manifesto that is ambiguous on this issue."
He added that building a third runway at Heathrow Airport should only be used as a "last solution".
Me Goldsmith called for the government to make better use of London's existing airport capacity. He suggested building better train links to other "half-used" airports like Stansted, which he says would relieve some of the pressure on Heathrow.
Before the general election in 2010, both the Liberal Democrats and Conservatives said they were against the expansion of Heathrow Airport.
But the prime minister's spokesman confirmed this morning that the option will be part of the planned review of the government's aviation policy, expected to be triggered by a "call for evidence" from the Department of Transport shortly.