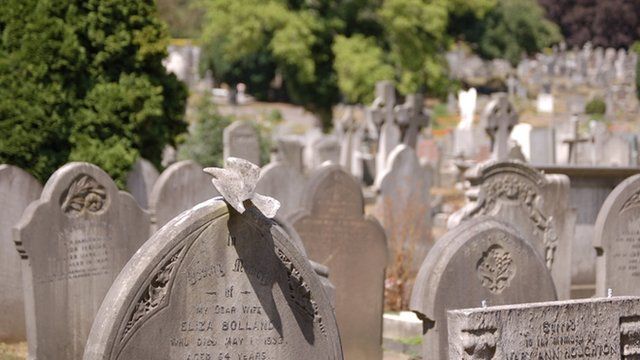 Video
Digital dear departed
A funeral director in Dorset has come up with a way to learn more about the deceased. Stephen Nimmo is offering the bereaved the option of a bar code, which can be read by swiping a mobile phone in front of it, which then links to a website with as much information on it as the relatives of the departed would like.
Mr Nimmo told The World At One that most of the response has been positive. "Most of it's really family stuff. It's very much about keeping the person that's died centre... and so it is about the family, what the person achieved in their life, who they were, where they worked, the children, grandchildren, so on."
The historian Catharine Arnold, author of the book London and its Dead believed that "the Victorians would have really loved it... it's informative and interesting, and I'm very, very positive about it".