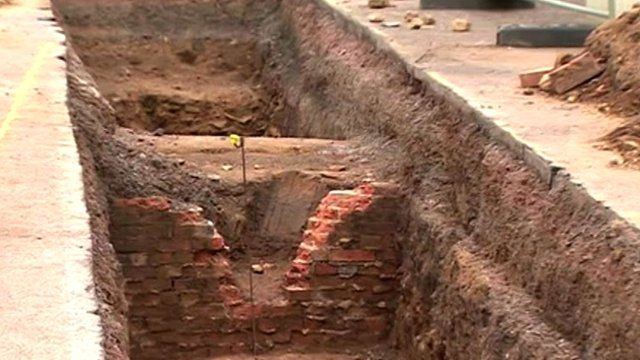 Video
New evidence that Leicester skeleton 'was Richard III'
Scientists and archaeologists have said there is "strong circumstantial evidence" that a skeleton found in Leicester belonged to Richard III.
Archaeologists began a dig searching for his last resting place on 25 August under a car park in Leicester.
The excavation has uncovered the remains of a church which is thought to be where he was buried.
Richard Taylor from Leicester University said a skeleton found in the choir of the church had suffered "near death trauma to the skull" by a bladed implement.
He also revealed that an arrowhead had been found and that the individual had spinal curvature but the skeleton was not a hunchback.
The remains will now be subject to further analysis. Mr Taylor said the "search for Richard III had entered a new phase".