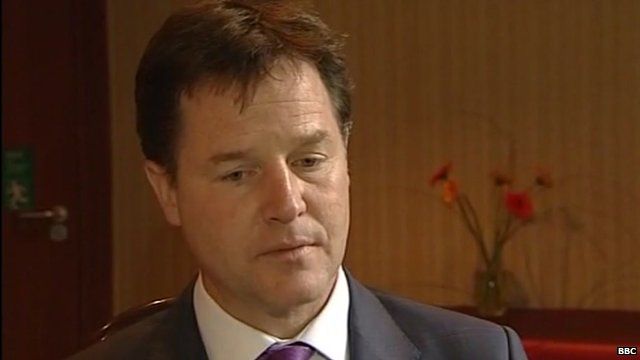 Video
Nick Clegg on Hillsborough: 'Wheels of justice must now turn'
Deputy Prime Minister Nick Clegg has said that the "wheels of justice must now turn" following revelations in Wednesday's report on the Hillsborough disaster.
"The police don't need me to tell them that there are some very serious allegations of what seems to be, at first glance, alleged criminal activity", he added.
The independent report said police and emergency services had made "strenuous attempts" to deflect the blame for the disaster on to fans.
It also concluded that rescue attempts were held back by failures of leadership and co-ordination.
Ninety-six Liverpool fans died as a result of overcrowding at the start of the FA Cup semi-final on 15 April 1989.
Go to next video: Hillsborough families want criminal charges