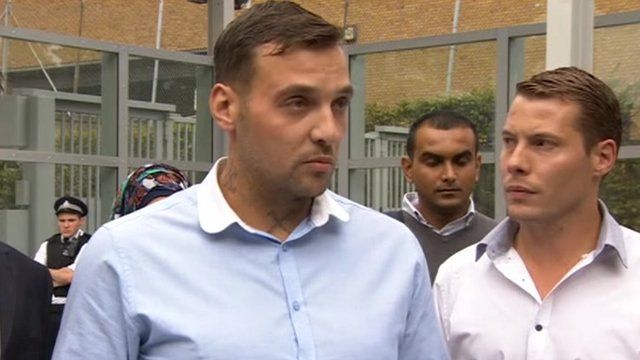 Video
Ian Tomlinson family: 'It's a whitewash'
A police officer cleared of killing Ian Tomlinson at London's G20 protests has been sacked with immediate effect after being found guilty of gross misconduct.
PC Simon Harwood was earlier found guilty of breaching standards by a Metropolitan police disciplinary panel.
But the panel decided it will not consider whether or not the officer's actions caused or contributed to Mr Tomlinson's death in 2009.
Speaking to the media, Mr Tomlinson's stepson, Paul King, said the hearing was a "whitewash" and that the family would seek "final judgements on who killed Ian" from a civil court.
Go to next video: Inquiry call over G20 pathologist