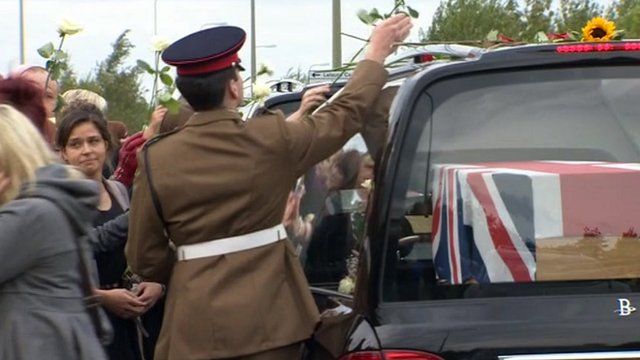 Video
Bodies of soldiers killed in Afghanistan flown home
The bodies of three soldiers killed in Afghanistan have been repatriated to the UK.
Pte Thomas Wroe and Sgt Gareth Thursby, both of 3rd Battalion The Yorkshire Regiment, were shot by a rogue Afghan local policeman.
L/Cpl Duane Groom, of The Queen's Company, 1st Battalion Grenadier Guards, was killed when his vehicle struck an improvised explosive device.
The cortege was escorted at walking pace past the memorial garden in Carterton, Oxfordshire.